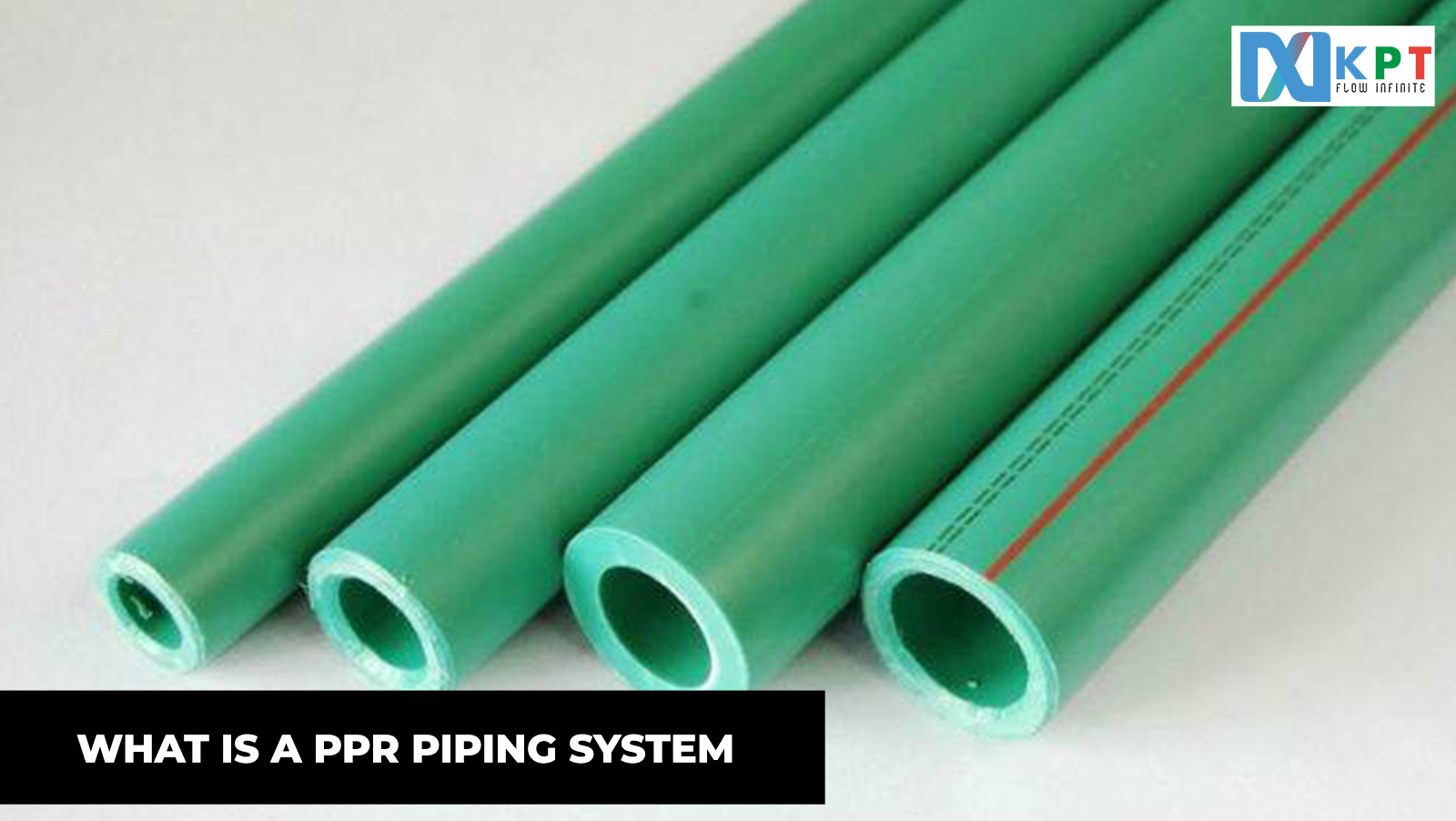 06 Jun

What is a PPR piping system?

KPT Pipes manufactures a PPR piping system using Polypropylene Random Copolymer (PPR-C). PPR pipes are perfect for chemical transportation, pharmaceutical companies, and hot & cold water plumbing systems in buildings and industrial piping.

One of the greatest advantages of KPT PPR pipes is their high resistance to temperature. They can withstand temperatures up to 700°C, and even peak temperatures of 1000C arising from short disruptions are not creating any problems. These pipes are also known for their excellent chemical resistance.

PPR pipes are solid and lightweight, which makes them easy to handle and install. The fusion welding ensures a perfect seal, and these pipes are physically superior, hygienically safe, and non-carcinogenic.

KPT PPR pipes and fittings are available up to 440 mm, so they can easily cater to different needs. These pipes are also manufactured as per IS 15801, which means that you can rely on quality and durability.
Advantages of PPR Pipes
KPT PPR piping systems have a number of advantages that make them a popular choice for plumbing systems. One of the most significant advantages is their durability. Crafted from a perfect formulation of plastic renowned for its extraordinary endurance against high temperatures and extended durability, the PPR piping system emerges as an unparalleled selection for an array of water-related undertakings, encompassing both scorching and icy fluid conduits.
Additionally, PPR pipes are available in a variety of different grades, each designed for specific applications.
KPT Pipes offer various sizes of pipes and can customize them to meet the needs of any application. This versatility makes them an excellent choice for both residential and commercial plumbing systems.
Special fittings made of polypropylene join the PPR piping system together, creating a secure and reliable seal. This ensures that the piping system is leak-free and requires minimal maintenance.
Another advantage of KPT PPR pipes is their resistance to many chemicals and their ability to withstand exposure to UV light. Where they are exposed to sunlight and various weather conditions is an excellent choice for outdoor plumbing applications.
When compared to other types of piping systems, KPT PPR pipes have several benefits. They are resistant to corrosion and scaling, which helps to ensure that the water quality remains high.
PPR Pipes and Water Quality
The KPT piping system, known as PPR (polypropylene random copolymer) piping, has several advantages over other types of piping systems. These pipes have exclusive mechanical properties which is one of their most significant benefits.
KPT piping systems are manufactured from raw material that transforms with the temperature influx. This means that these pipes can endure heat and can carry potable water with a life of more than 50 years. PPR pipes and fittings combine heat instead of glue or solder, making them more durable and reliable.
They also have a positive impact on water quality. Unlike traditional pipes made of lead or copper, KPT pipes are completely safe and non-toxic.
Water poses no threat to their chemical reactivity, ensuring an absence of dangerous elements leaching into the vital water supply. This makes the KPT PPR piping system an ideal choice for homes, hospitals, and other locations where clean water is critical.
KPT Pipes's range of PPR piping systems is designed to meet the diverse needs of different applications. A wide assortment of PPR pipes, available in an array of sizes and vibrant hues, simplifies the task of handpicking the ideal product to perfectly match your plumbing system. KPT Pipes manufacture high-quality PPR pipes to the highest standards in the world.
Buy 100% Food Grade Leak Proof, Heavy Duty & Durable PP-RC Pipes @ Best Prices, Order Now!
Please follow and like us: