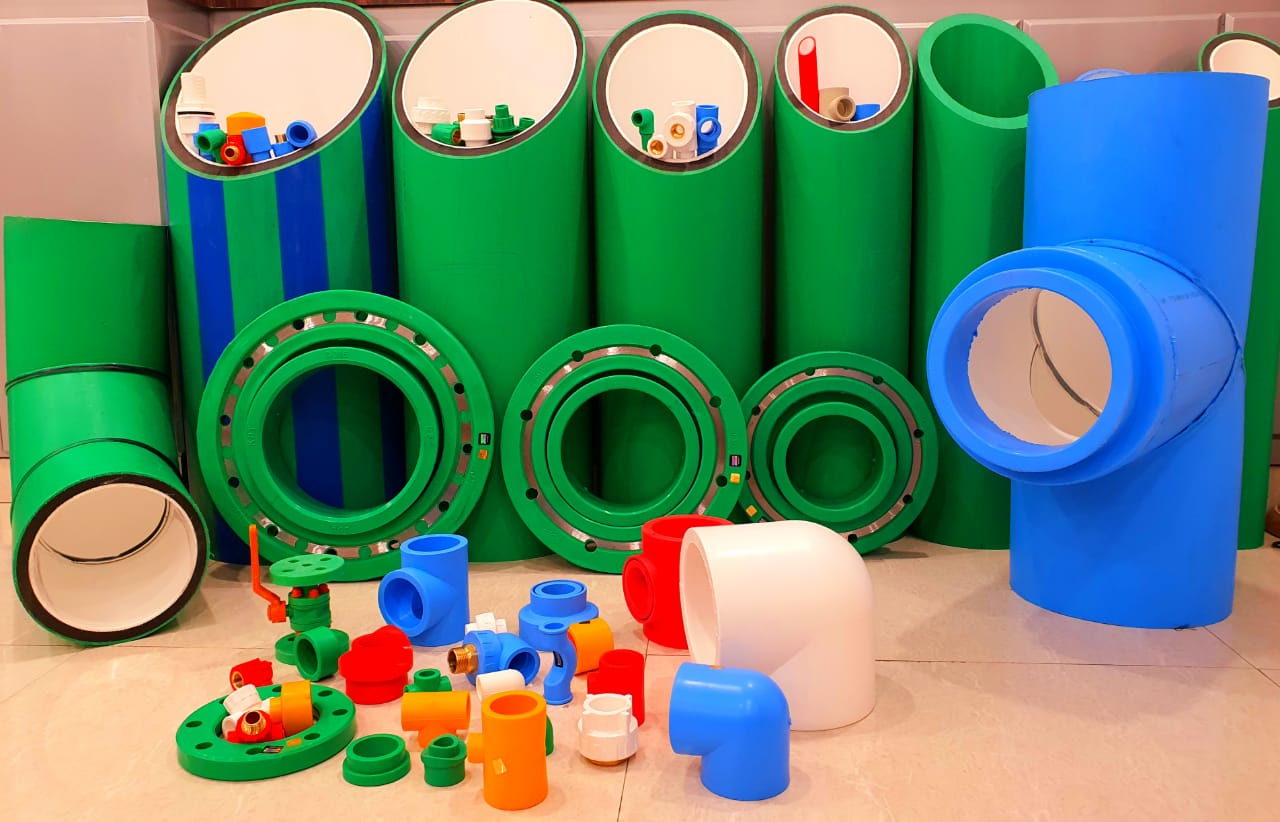 29 Apr

Versatile Pipe Material for Industrial, Commercial Needs

PVC is considered as the safe material to develop the water transportation system but apart from PVC one more material is used to develop the drainage system wastewater management system, drinking water system. It is known as PPR pipe available at KPT pipe manufacturer. PPR-C pipe is also an efficient product to develop the solar water heater system, short and wide irrigation and sprinkler system, municipal water transportation pipeline network.
Where do the PPR-C pipes are installed
?
Now, everyone is aware of the pipe and fitting products manufacturer and designed at KPT pipe. Our product is delivered to various parts of India and our customers are happy with these high-efficient, high-tensile, high-performance products. PPR pipe is also used to design swimming pools, to collect water during the rainy season, and for agriculture, applications work.
These pipes are more sustainable than PVC pipes. We configure the raw material before starting the manufacturing process so the problems can be solved in advance. Low-quality raw materials mean low low-service life. To get a high-performance pipe material, the pipe material is required to check till the end of the manufacturing cycle.
As we have mentioned in a few blog posts, we have a collection of Pneumatic and Greentherm pipe material that is produced by German-based technology. We have installed hi-tech machines at our manufacturing unit so the pipe and fitting material can be manufactured at a faster speed. We have installed the testing units so the quality can be measured. We try to eliminate the problem during the manufacturing process.
Because of our quality services and high-performance products we have maintained the reliability among the customer base.
PPR-C pipe is ideal to transport liquid and chemical material in various industries. It is germ-free and alkalis free so the food processing unit owner also asks us to deliver the pipe material. No hygiene or pollution risk is involved so it is also kept for air compression systems. Below, we have mentioned brief info and characteristics about our PPR-C pipe.
Characteristic of PPR pipe
It is a high-temperature-resistant material so perfect for exterior locations.
Water quality and the taste stay the same as natural.
No chemical exclusion has been proved in these PPR pipes.
PPR-C pipe does not react with salt, acid, and any type of chemicals; it is perfect for all application areas whether it is commercial, residential, or industrial areas.
Low budget and time investment for the installation of the drinking water system.
All kinds of pipe and fitting scheduling are available at our place.
It does not produce noise.
PPR-C pipe offers 50+ years of service life at various application areas in all weather conditions.
The hot welding process is uniquely practiced on PPR pipe, it establishes a rigid connection between the pipes and lowers the rate of leakage events.
PPR-C pipe has eliminated the corrosion and rust effect.
The interior and exterior surface is unwrinkled so no friction events are witnessed over there. It looks shiny after the water showers.
Industrial PPR pipe material waste can be reused after the recycling process that reduces the environmental damage effect.
PPR-C pipe material is solid and safe, fits with the individual's needs, and easy to install in any application area.
We have listed the characteristics and specifications of the Greentherm, Pneumatic pipe.
PPR-C pipe does not collapse because of the climate change situation and that's why people are ordering the products for residential, industrial, and commercial places, hotels, restaurants, hospitals, offices, education institutes, and solar water heater systems.
We have listed the products and their model with the respective sizes on the product page. We have a broad range of different valves that are responsible to regulate the flow of fluid, liquid, chemicals. We have coupling products, elbows in different angles, threaded and socket fitting, reducer, end cap, flanges, etc.
All these products are fire-resistant and durable in high-pressure and high-temperature application areas. To fulfill the commercial, residential, and industrial water transportation, air compression needs, searching the PPR-C pipe and fitting product check in our product page and details. We have delivered our products to some of the big brands of Electronics, IT, Automobile industry.
Please follow and like us: