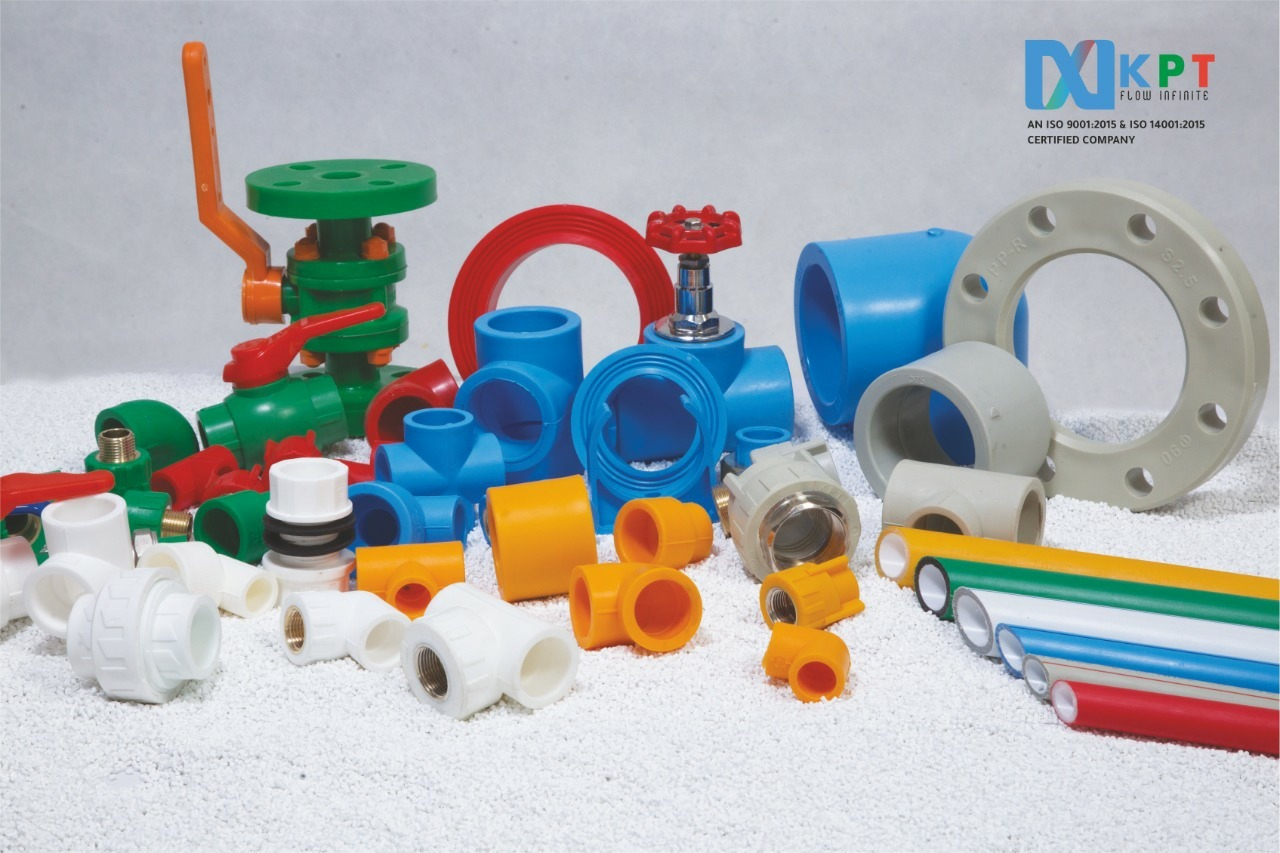 24 Feb

PVC Fittings and PVC Glue KPT pipe Manufacturer

KPT pipe manufacturer produces high-quality and high-efficient products to urban and local areas for plumbing fitting tasks. Our products are suitable to expand the long and short pipeline networks. To secure the slipping events, plumbers use glue and solvents. These glue materials do not close the pipe; it just establishes a proper connection between the pipe and fitting components.
Selection of Glue Material For PVC Fitting PPR
Glue is very essential for the sustainable plumbing system while you are going to purchase any solvent or glue following things should be noticed first.
4 Main Things to Buy PVC Fitting PPR Glue
The material you are using at the plumbing application areas like PVC, CPVC, or CTS.

Are you fitting a slip component or threaded kind of fitting component?

Do you need to implement code or something like that?

What is the purpose to use this solvent?
The process to apply glue is very easy that saves you from unnecessary expenses. A brush comes with the solvent so you can easily apply it. But before applying glue, the fitting and pipe should be set with the primer so the glue can last for the long period.
Apply this glue or cement in a way, so it can give full coverage to the joint otherwise the connection may be dismissed.
Material selection
PVC and CPVC pipe and fitting material produced in different color variants. You should check the details imprinted on the pipe to determine the material of the pipe. So you can make a better choice of the solvents.
Type of fitting
Are you using a threaded fitting or socket fitting both offer different purposes? Because of the distinct needs, different solvent materials are used. PVC cement is not made for threaded fitting; it needs different materials to strengthen the joint. PVC cement or glue chemically explode. Threaded tape or sealant tape used for the threaded pipe connection process. If you need to detach the connection you can do it quickly at the moment.
If you are using slip end fitting components here you can apply solvent and glue. Slip fittings are easy to manage and fit. It does not need much effort to set the slip end fitting. You should be aware while choosing the adhesive or glue.
Application codes
A governing behavior or code is considered in various applications. According to the ppr pipe price list india, you should know the codes because the primer is available in transparent and color variants. The primer visibility is needed to inspect and verify at some places so depending on the code and application areas requirements color primer takes into use.
Purpose of using glue
Do you want a permanent connection or a temporary one that needs to diffuse after the season pass? The clarity of purpose of applying the glue on surfaces makes the choices easier for you.
Once you determine all the things everything will get easier for you to make a selection of glue or adhesive. At KPT pipes you can ask us for the right choice of fitting PPR, glue, or adhesive. If you need to install any hot and cool water transportation system just let us know…
Please follow and like us: