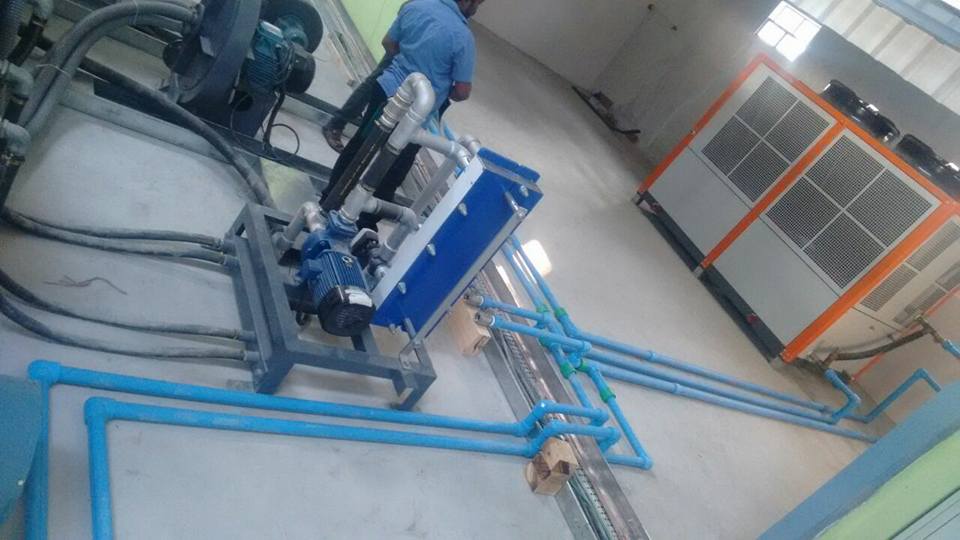 19 May

Pneumatic pipe and fitting for the compelling application projects

KPT pipe manufacturer is counted as the biggest producer of PPR pipes and fitting products. Their products are used for various commercial, industrial, residential, and agriculture needs. It is widely known for the Pneumatic and Thermaplaus fitting PPR products. We produce optimum quality layered PPR material to develop the pipeline system. Many distributors and traders are connected directly with us.

We have been driving the Dehradun industry unit since 2008. Our products are reliable and safe for human consumption as they can restrict fire ignition events and can withstand a high-pressure and high-temperature environment for a long time.

We are looking after each and every factor be it the raw material quality assurance, distribution at the various pipe dealers, hassle-free shipping, production, finance, and marketing strategies. We focus on the latest technology trends so our artifacts are manufactured by German technology.

The layering of fire-retardant material on Pneumatic pipe and fitting products makes it reliable and strengthened for various applications. The surfaces do not impact by the UV rays exposure and it does not stretch with the high temperature and pressure. Minimum thermal conductivity has been noticed.
Specification of KPT Pneumatic piping systems
Here, we are mentioning the specialties of PPR-C Pneumatic piping material on the technology basis, connection, and physical properties. How it is superior to other materials:
Pneumatic pipes have high-strength and steady quality to hold the pressure and temperature.

It has reduced the friction rate by 50%.

Socket fusion joint technology is responsible for making the connection long-lasting and secure.

PPR-C pipe gives a perfect stylish look to short and wide plumbing systems and gas transportation states.

You can scale up the fitting connection to any level.

The idea of glass fiber reinforcement technology made it superior for the installation of compelling application needs.

The carbon content blue layer makes it resistant to exposure to sunlight and its harmful rays. Thus, the fittings look new and clean always.

The development of pipe fitting projects done by the implementation of fusion joint technology. If things are done with proper expertise in the beginning it does not require any maintenance.
Installation of Pneumatic pipes
KPT PPR-C pipe material can be utilized and implemented at various places, some of which we are mentioning below so can determine the application area according to your needs and ask us for the orders and installation work.
The Pneumatic pipes are advantageous for sewage water management.

Cold and hot compressed air supply.

Air Conditioning

Chilled and hot water plumbing needs.

To install chemical plants and liquid material

Oxygen and Nitrogen supply needs

Agricultural irrigation industries

Ship Designing Industry

Pharmaceutical industrial industry

Surface and groundwater supply
All the above installations are done securely by the use of. PPR pipes do not cost additionally.
OUR clients
Our PPR-C products have been manufactured to Samsung, Pepsi, Biocon, Adani, ASHOK LAYLAND, Bank of Baroda, HP, SURYA, LUPIN Pharmaceuticals Inc, Suprajit, Military Engineering Services, Sintex, DC Specialists Pvt. Ltd., LARSEN & TOUBRO, Blue Star, Maruti Suzuki, National Aluminium Company Limited, Shapoorji Pallonji, SMS pharmaceuticals ltd., TRIDENT, STERLING & WILSON, B.G. Shirke Construction Technology Pvt.Ltd, KGS Sugar and Infra Corporation Ltd., GOKUL Dairy products, CK Birla Group, Tata Steel, Nestle, etc.
Recent KPT PPR innovations and installations
Many industry owners ask us to deliver the pneumatic pipe material for the compressed air piping needs, water transportation vacuum pipeline network deployment.
Recently we have deployed a wide-area pipeline network in the recognized chocolate industry. It was one of the biggest projects. Due to the pandemic state governments are feeling the need for oxygen gas plants, as the hospitals are suffering from the shortage of oxygen cylinders. Hospitals, Chemical Industries, Gas industries are asking for pipe and fitting materials. PPR-C reinforced with fiberglass, seeing as the ultimate and affordable option to fulfil the demand of oxygen supply.
Now, the PPR-C products are being used for the deployment of oxygen gas plant projects. These are shipped to various corners of the world. Pneumatic pipes are advantageous, the gases do not pass through the pipes and do not impact the surrounding environment.
We are delighted with the feeling that we are contributing to India in this crisis situation at our level and our focus on the production of high-performance, compelling innovative products for other applications.
Please follow and like us: