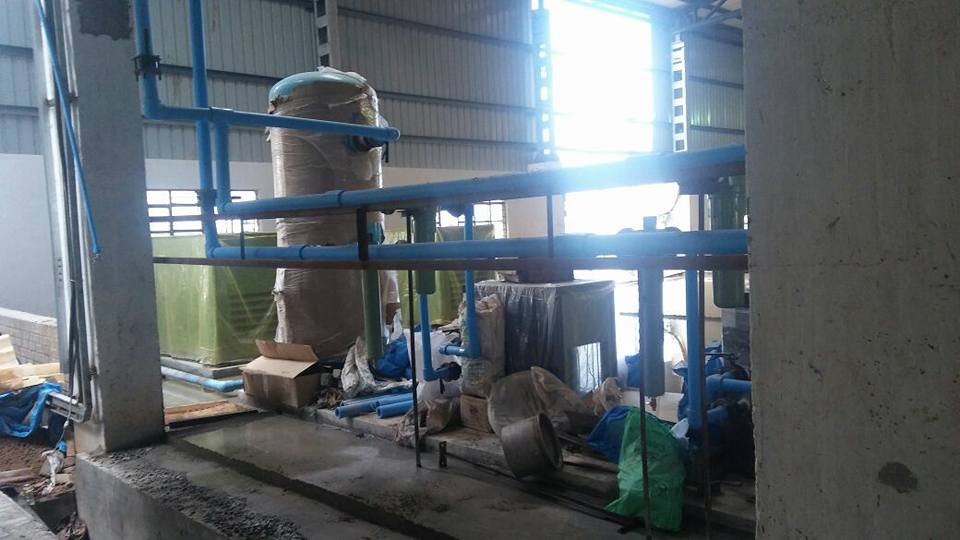 26 May

Installation Hygiene drinking water supply PPR-C pipes for human consumption

When any kind of construction project begins to shape people always consider installing the water supply system first. Nowadays, the professionals do not support the idea of iron pipes or cement pipes for the surface pipeline network, they always ask the house owners to purchase PPR-C pipe projects.
Purchase our high-performance PPR fitting products
PPR-C pipes are corrosion-free and rust-free so it is considered as the supreme choice for water transportation needs. People constructing a new house should use the PPR-C pipes because it does not get stained after a long time and can withstand the pressure.
We KPT pipe manufacturers have analyzed the guidelines and regulations regarding the manufacturing of drinking water pipeline systems and according to that, we have followed every aspect of manufacturing and quality testing to monitor the purity, non-toxicity materials, and rust events. We have tested the pressure tolerance on different factors in different steps. As we have followed the german technology to manufacture the pipes.
We understand the difference between quality and quantity. The quantity doesn't approach the customers but the quality does. If the products are not meeting the client's expectations they will not visit your place. To manufacture high-performance products raw materials should be free from toxicity or any other materials that are degrading the quality of pipe fitting products.
We use the drinking water for householding needs such as cooking, drinking, cleaning, and other routine work. Everything should be in hygienic condition during these pipeline products. Nobody reconstructs the drinking water pipeline network every 2 years or 3 years so it should be done with expertise and a human-safety policy.
Our PPR-C pipe products and fittings are free from inconvenience, especially by noise and freezing events.

PPR-C products are fire-protected, can handle excessive heat effectively.

PPR-C products are protected from rust or corrosion.

PPR-C product doesn't cause any infection, chemical substances, and alkalis.

Molds, funguses, and other condensations problematic events get resolved by the PPR-C products.
Well-insulated, noise-free, disinfected PPR pipeline system
Our PPR materials are designed by considering the technical and scientific factors, quality, hygiene, and industrial raw material ratio. Pseudo pipe material does not deliver the productive performance at different drinking water supply systems and produces unnecessary sound. It creates a disturbance. The reason is that it may not be insulated well.
You can identify the natural and pseudo pipe material by a quick inspection process on surfaces, appearance, transparency factor, UV light passageway, floor sound, manufacturing technology, and brand. You can ensure all these factors at KPT brand pipeline products.
Our pipe material delivers superior quality of performance for chilled and hot water systems at the temperature level of -10Deg.C. to 90Deg.C.
Our Greentherm and Pneumatic pipe are designed with German technology, fully energy-efficient, the internal surface is neat and clean and the diameter is also according to the required industrial standards.
It reduces the time duration of hot water flow and maintains a clean and hygienic environment for the water supply.
PPR pipe has become the first choice of hot and chilled water transportation system, air compression system, gas supply, irrigation, etc. We produce the flange material with gaskets so the pipeline system can develop without any trouble. With the use of flanges, the pipe connection and fitting installation consume less time.
PPR pipe material prevents infection and bacteria in all types of water pipeline projects. The products are suitable to the current infrastructure and building structure requirements. The PPR pipes material is feasible to the requirements, service life, operation, temperature, and maintenance, industrial standards, and circumstances.
We offer you a pipeline system and fitting material that is designed by eliminating the major forms of pollution, noise pollution, environmental pollution, plastic pollution, thermal pollution, etc. It is best at the economic level, temperature level, industrial standard, etc. The expansion is malleable, modest, and fast with a little more time and effort.
Our PPR pipeline can deploy in shafts, walls, mains, decks, foundations, groundwater, etc. It can handle the high pressure of soil, traffic, climate flow, etc. The pipeline water, air, gas accessibility does not disturb any situation.
KPT pipe manufactures supply pipeline system products worldwide and ensures a flawless performance complying with the industrial standards.
Please follow and like us: