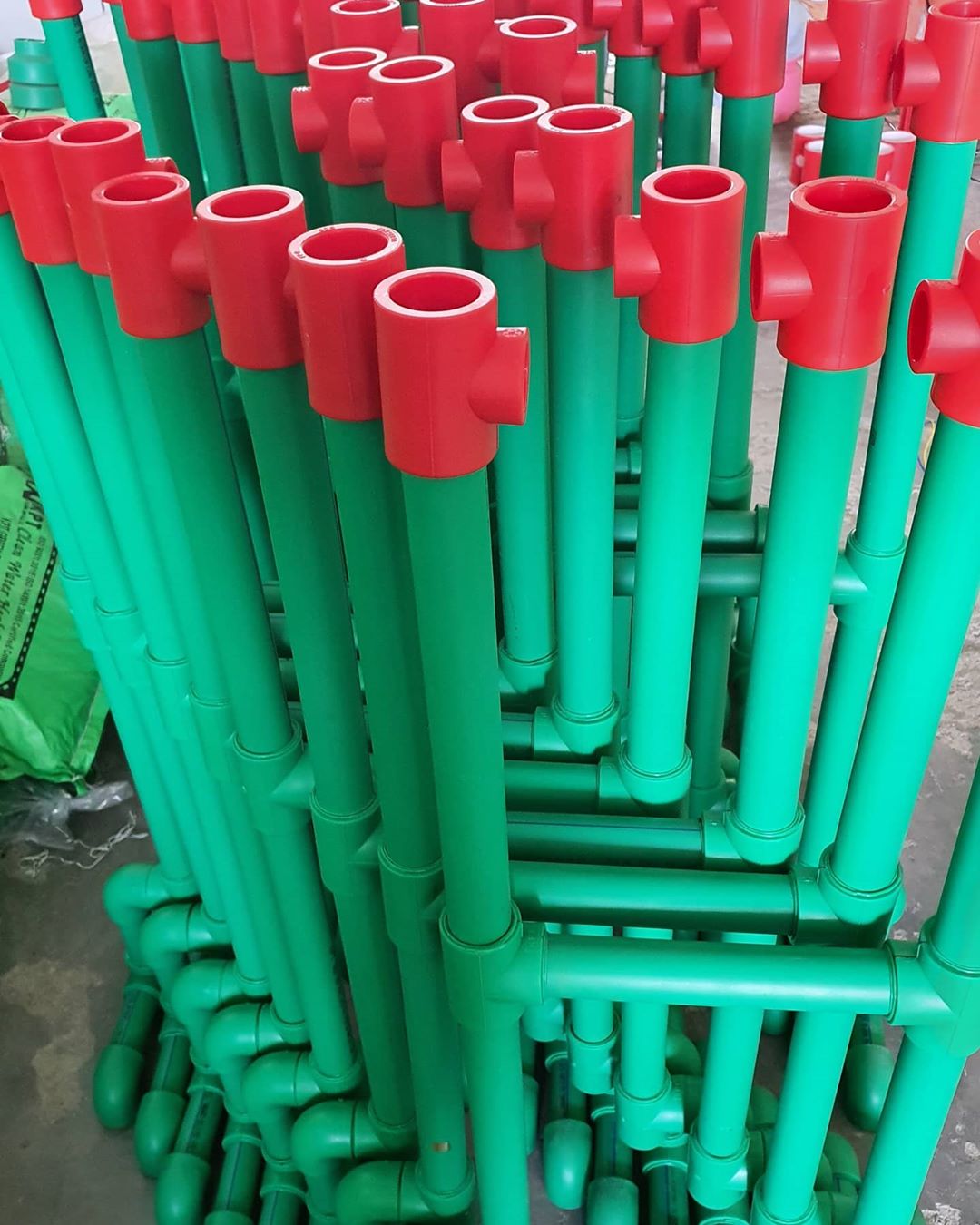 22 Mar

High-Standard PPR Pipe For Groundwater Air Compressor System

KPT pipes are known for the diversified range of PPR pipes and fittings. You may check the product size and design from our product page. Here, we are introducing to the properties of PPR pipes and fitting products.

The element of PPR pipe and fitting is seen from the early 90s. It is a sort of plastic pipe material that meets the requirement of real-world construction and pipeline projects. Now the pipeline projects can complete before time with minimum labor and minimum funding.

These pipes fitting PPR stand for a long time conquering the corrosion problems, alkalis, and chemical acidic exclusion. These pipes are received after processing through multiple cycles of extrusion. You can look over the Greentherm PPR pipe and fitting products on our official site and purchase them by proper measurement. These pipes are categorized into different schedule types.

To make a proper structure, we have a different type of fitting material available.
Why should you choose the PPR pipe?
When pipe companies in India began production of the Green therm and Pneumatic PPR pipe material, it rose to fame in a very short period and has become the convertible part of every small and wide range of projects in a very short time. It is fire-resistant material that keeps the flame ignited events far from the sights. It can sustain a hot atmosphere and temperatures.
The shine of the products does not diminish by the rainwater, UV rays and it looks clean, shiny, and attractive for a long period.
The ideal sustainable time of PPR pipe material is around 50 years and if it maintains properly the life can increase.
Specification of PPR pipe products
KPT pipe manufacturers in India manufactures very chick, low-friction, delicate pipe material. It can persist hot and cold water fluid transportation with high-temperature and high-pressure rates. It offers low-failure events as it does not collapse soon. These pipes are produced and recycled using different manufacturing processes.
The structure and behavior of the PPR pipe are high-class. It is a low-carbon, non-polluting, energy-saving material.
This pipe material does not stretch and peels off in layers. The surface is efficient to transport the fluid smoothly, no obstacles and barriers encountered in passing through the pipe.
Minerals are mixed into the groundwater. If water and liquid material directly move into the pipe from the commercial and factory units, these pipes are suitable for the supply.
PPR pipes offer high chemical and mechanical endurance.
Assembling PPR pipe without using a solvent
PPR pipes are beneficial from an economic perspective as you don't have to spend lots of money on inventory, transportation, and labor cost. Installation charges are also low for PPR pipes. PPR pipe has made a reputation in the market with its high-performance, endurances, and chemical resistant property.
To set up this pipe, special tools are available at KPT pipes. Using these tools one can measure the pipe size and cut the pipe according to the application area requirements, at the time of connection it needs little focus for the welding process but not that difficult for the professionals.
PVC pipe connection is different from the PPR pipe. In PVC and CPVC connections, we use solvent materials and cement materials but PPR pipe joints by the heating welding procedure. The welding process makes the joint comparatively stronger than the PVC pipe.
In the welding method, heat is produced. So it is highly recommended to wear specifically designed gloves, eye protector glasses, and shoes. It keeps you safe from harmful fire-situation and also keeps your body safe from burning events. Gloves help to grip well the material, move it to the destination's place, and make the installation process clean and safe.
PPR pipes are one of the great choices in every aspect whether it's financial, versatility, implementation, life, energy, cost of transportation, or many more things.
If someone is interested in Pneumatic, Green therm fitting PPR products we will be pleased to deliver you thermals, Pneumatic, pipe in red, blue, green color variant at the most affordable prices. These pipes are best for compressed air piping, drinking water supply, sanitary liquids, liquefied food processing, etc.
You can order the PPR pipe and fitting components from anywhere in India. We will transport the products with full accuracy and on-time delivery. You can search us by just KPT pipe s Delhi or Top PPR pipe manufacturer in Delhi.
Please follow and like us: