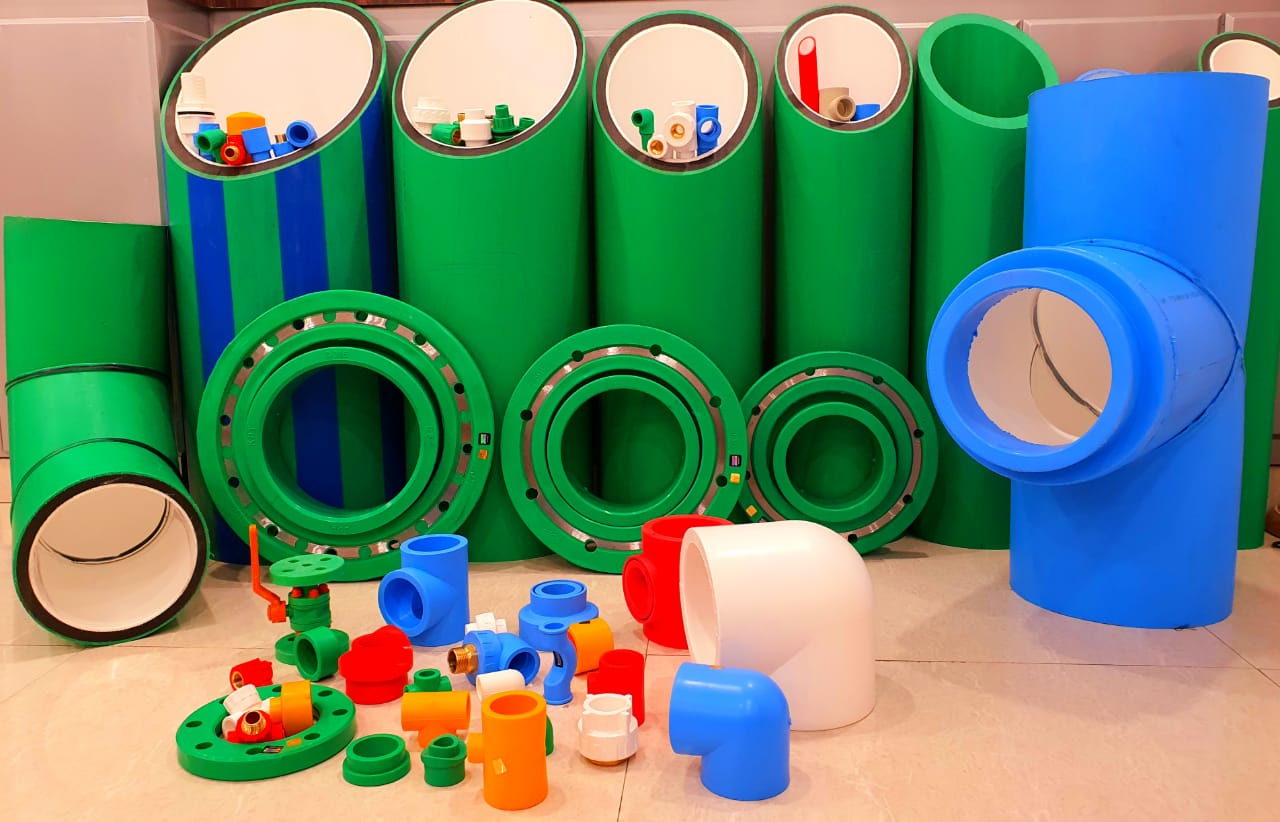 18 Apr

Get to know about Characteristic of Weld-in Saddles

KPT pipe manufacturer has become the trustworthy producer of PPR-C pipe and fitting products. Our customers are connecting with us and getting impressed with us because of these flame-retardant products. All these products are cost-efficient manufactured with standard raw materials and validated with industrial regulations.

We are using 100% reliable raw materials to pipe manufacture the welding saddles for the purpose of tapping, spigot, and manifold systems. We are complying with the industrial standards to install and manufacture these fitting products.
Cost-Friendly PPR-C Weld in Saddles
Weld-in saddles serve a specific purpose in construction projects. To regulate the flow to low welding saddles are used. At some location or pipeline, we want a faster speed flow of liquid, but at a certain low volume area, we want to lower the flow saddle to make it possible to do so. KPT provides these PPR welds in the saddle at budget-friendly prices. It is generally used installed at Tees and Reducers.
Weld in a saddle attached to the outer surface of the pipe. For such installation, the professional uses a different kind of machine or tool so they can do the proper measurement of pipe diameter, hole diameter, alignment, welding and control the pressure.
The pipe saddle and fitting go through the hot melting process and once they reach their limit and welding is done there is no use for welding tools. A cooling also will be performed to fix the perfect branching.
When any kind of plumbing project is in process three things are most important, High-performance material highly experienced professional who has hands-on experience in pipe saddle branching, and the tools and machines used at the time of installation.
For the expansion of short and wide pipeline projects weld in saddle plays a significant role. The installation process is completed in just 3-4 steps if you have appointed experienced professionals.
Characteristics:
Chic clean welding installation

It is designed to sustain at high temperatures and pressure application areas.

Plumbers use a coat to make a protective layer so it can not be affected by rust and exposure to water.

It makes the stronger rigid connection for long time usage.
Welding saddle is a very interesting and innovative piping material that can easily be furnished to industrial application areas. Because of such weld-in-saddle plumber has eliminated the utilization of reducers and tees. It makes the welding and connection secure, reliable, and modern. Welding saddles are available in the size of 40mm to 160mm.
The installation process of welding saddle:
Measure the right dia of the pipe unit and perfect ID hole

Before installing the saddle you need to take this pipe ID to hot temperature, then use DIE's to join the saddle.

Fix it tightly with the pipe.
Pros of Weld-in saddle
It looks classy.

Modest and Superior quality arrangement

No time and cost wastage
Application of Weld-in saddle
Reduces the flow in Tee components

Makes perfect branching with pipe and Tee for the required flow of water at an uplift section of pipeline.
To save the time of torch cutting, weld filling, and hammering, weld-in saddle proposes multiple time and labor cost benefits. You just need to stick, heat, weld cool and the process is completed by pipe branching.
You don't need a lot of labor to get the outcome of the weld-in saddle, few simple steps you are done with the job.
We have Weld in saddle female fitting and weld in saddle reducer, weld saddle. Check the dimension of the products on the site's product page.
Apart from these products, we have more PPR products that fulfill the demand for industrial and domestic water transportation, air compression system, heating, and cooling systems.
We keep maintaining the performance of our products and focusing on the emerging market demands. During this pandemic, every sector has affected. To complete the manufacturing and production process laborers are needed but it is tough to do during this pandemic. The supply and demand chain affected. The orders get reduced but things will get normal soon and we all get recovered from this phase.
We have promised our customers to deliver quality products and services to every place without any interruption. Check our pipes companies in India fitting PPR product model size, your wants, and application area infrastructure needs and budget do let us know and we will deliver high-performance products on the door.
Please follow and like us: