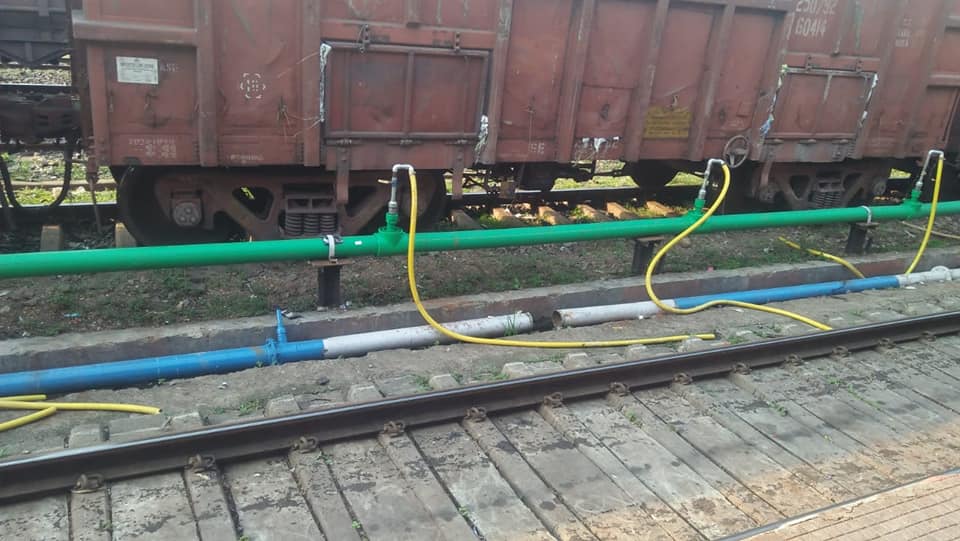 20 Jun

Flame-resistant GE enforced Reducing fittings available at KPT PPR pipes

We are expanding the business across India and making interesting and innovative products according to industrial preferences. We are fulfilling the demand for 10+ years with high-end and high-efficient summer-friendly/winter-friendly PPR products.

The application of PPR material belongs to civil construction, municipal engineering units, residential makeover, agricultural irrigation, and other projects. It enables clinically safe, toxic-free, chemical-free water transportation in a flawless way with a required amount of pressure and fluid.
Varieties of Reducing Fittings for various pipeline | PPR pipes
We are continuing to extend the uniform and innovative products and services suitable for industrial, residential, and commercial projects. We are connected to various distributors, dealers, and local shops for the distribution of PPR pipes inventory products. 
We have the PPR fitting products to change the flow of water including the pipe connection of different scheduling that is known as Reducing Tee, Reducer, Reducing Elbow. Reducing fittings.
REDUCING TEE:
Reducing Tee supports all water transportation conditions. It is available in desirable sizes and can sustain high-temperature. It is a sort of branch fitting, positioned to 90degree and diverting the flow of water with an ideal amount of consistency. Reducing Tee enables the two ways liquid and water transportation in various commercial, chemical, and residential industries for plumbing and wastewater management.
These Tee can be used for waste lines and drinking water pipelines to reduce the flow of water or liquid. 
At the time of manufacturing we have focused on the intense and uniform designing of opening, security standards, impact strength, so it can easily be installed in application areas without throwing any technical issues. 
Reducing Elbow:
Whenever we have a requirement to change the direction of liquid or water a reducing elbow is installed. It also establishes a connection between two pipe pieces. These PPR pipes reducing elbow are available in 45 deg. and 90deg. The radius is different according to the application areas. Short radius elbows are installed at high-pressure systems while the long radius reducing elbows are installed at mild application areas. It does not impact the pressure of the liquid and water. The opening sides are of different radius and sizes. 
The reducing fitting elbows are available in red, green, blue, white, grey color enabling the fire-resistant, chemical-resistant, corrosion-resistant, UV-resistant, heat-resistant properties advantageous at commercial, industrial, chemical, fluid power, paper,  residential application.
Reducer
PPR pipes reducer fittings establish a connection between two pipes that are of different radius. In simple words, to connect a small radius pipe to a long radius pipe, we use PPR reducer fitting to manage the different flow requirements. When the angle of directional changes there are chances of high friction and acceleration, Reducer fitting eliminates the pressure-loss and friction.
To purchase a reducing fitting one should know the application areas, sizes, radius, angle, and features. 
We are manufacturing products with low-pressure drop, low thermal conductivity, high-impact strength, low flammability for future pipeline engineering projects. If you are looking for the best PPR pipes fitting product assistance then connect with us. Contact details are mentioned on every page. 
Please follow and like us: