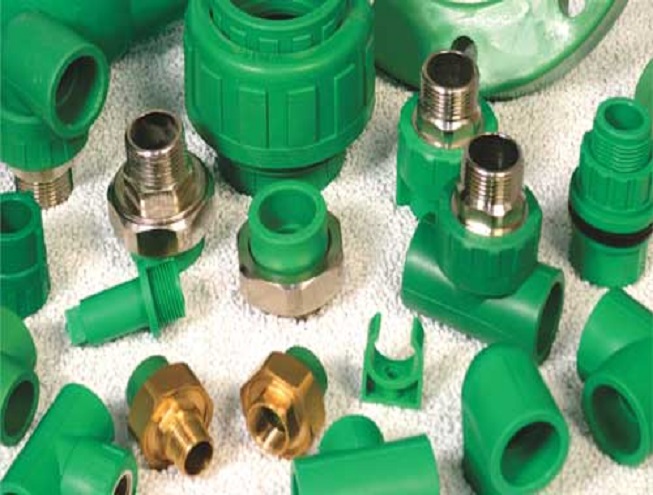 16 Feb

Fittings Materials Available at KPT pipes

KPT pipes have become one of the recognized names of the PVC industry. It is known for the high quality and high-performance fittings material. Some of the most popular fittings materials that every individual is familiar with are coupling tees, elbows, crosses, caps, plugs, adapters, bushings, nipples, flanges, etc.
PVC fitting PPR Product materials| KPT pipe manufacturer
As there are names are different so as the purposes and sizes. For all the specific fitting PPR and PVC product needs you can ask us for orders ppr pipe price list India. Have a look at the below product manufactured from pipe companies in India.
Tee
Tee fitting material is used to establish two-direction connectivity from the main pipe. It's a triple way arrangement, in which two go in a straight line and the third one makes a 90deg angle. Tees have made the plumbing process easier.
Elbow
To bend the way of water transportation we need an elbow. The two most frequently used types of elbow fitting are 45deg elbow and 90deg elbow. Slil socket ends and threaded ends elbow fittings are available on different prizes. It makes the water supply possible in every corner of the house by changing the direction of the water.
Crosses
It does not use as frequently as elbow fitting and Tee but plays an important role while you want to establish a 4-way connection. If you want to distribute the waterfowl in 4 different directions. Cross fitting sets up an integrated plumbing system at a low cost.
Coupling
To join two different parts of pipe material and components, we use PVC coupling. you can either establish a connection between two pipes or can join a fitting material to the pipe. Reduce couplings are used to connect two different scheduling pipes (small to wide). You can choose threaded couplings, available in two variants male and female.
Unions
Unions also possess the similar concept of joining two different pipes but are considered as temporary connections. These are so delicate and easily get detached. When you want to make the portable connection for a short period, unions are used to establish the connection between two pipes. For the smooth splitting action, a ring is also positioned in the center.
Caps and plugs
Caps and plugs used to manage the flow of water in pipe and fitting. If you want to stop the flow of water, any pipeline caps are installed at the end. It plays a significant role to finish the plumbing system working using threaded fitting and socket fitting. Both are available at the KPT pipe manufacturer. If you want to manage the flow in fitting components, spigot and male threaded plugs are taken into use inside the pipe.
Adapters
Adapters are flexible fitting material available in socket, spigot, male, and female fittings materials. You can get these materials in the required sizes.
Flanges: An advanced PVC fitting component
Flanges
You can link different sizes of pipe and pipe components, surfaces. It's a kind of disk setup to connect surfaces using clamps, bolts with required force. Flanges are generally made with schedule 80 PVC material.
You can check the product page to know the sizes and product model of our plastic pipe manufacturers unit.
Please follow and like us: